Planned projects for the near to far future
Update May 2012:
I've edited the list to sort out some costumes that I will probably never make; to remove some that I *have* already made, and to add some which I would like to make.
Here are some gowns that I would still like to make for myself.
This collection could be called my "personal costuming dream closet"; if I should ever actually finish that list, I can as well kill myself because then all my dreams (costume-wise) will have been fulfilled (or I will be dead for other reasons until then, because let's face it – my health is currently not the very best; but that's not a subject for this page).
However, as there are still sometimes more costumes coming up that interest me, this list is subject to change – not for the gowns that are already on it, but for others that I add from time to time.
Some will be moved, because the planning for them became so long to read that they require own pages.
Others will perhaps never be made, simply because I just find them nice but have *so* absolutely no use for them.
They are listed in no particular order, except in which I have found the pictures on my hard disk / remembered to write them down. If I find new costumes that interest me, I usually add them on the top of the list; same goes for costumes which I already had on this page for a longer time but now found new information about which I then added to the planning.
For some of them I already have collected some (or even all) materials, started the planning or even the actual work, other just seem interesting to me for other reasons.
Some of them have one or more "+" behind their names; the more there are, the more important the gown is to me and / or the more I like it.
You can either just scroll down to see all my planned costumes, or jump with the help of this pictorial navigation to gowns that interest you: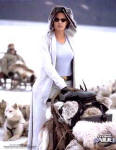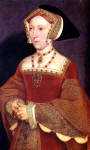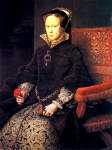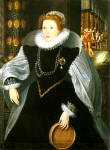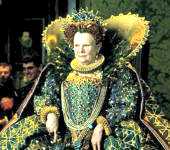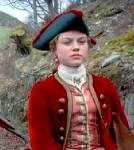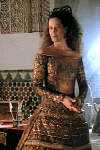 "Gown of ice and crystal" • "Volcano" • Gowns from books
(See also my "Interesting Costumes" site, which contains costumes that I find interesting, but have no planning for yet or for which I don't want to post any planning or progress to the web until they are finished)
"The" gown of all gowns
from Eleonora Di Toledo's portrait

Edit – this gown now has its own page, here. OMG – SQUEE!
I didn't think that I would ever be able to announce this, but I'm utterly happy to spread the news that I found a fabric which might be suitable to be mistreated in a way that I could make myself *THE* portrait gown of Eleonora Di Toledo, at which I have marveled for years!
Alright, it's not a cut velvet on a satin ground. In fact, it's an ordinary polyester organza – but with a *flocked* pattern. And – read and be amazed – this flocked pattern can be dyed, but the backing (the poly organza) of course can't.
Now – dyeing alone wouldn't make it for this gown, as I need the pattern in three different colors – black, dark green and gold. BUT I can use silk painting colors, which will do the same job (and which also won't stick to the poly organza backing). I can then flat line the poly organza with an ordinary silk satin and – Voilà – I'll have something that will actually work for this gown!
*swoons*
I already have the poly organza, now all I need is the silk satin,. another proper interlining, a *lot* of silk paint, some time – and then I can start working on this one!
Two gowns from 'Brotherhood of the wolf'

These are two gowns worn by 'Sylvia' / Monica Bellucci in 'Le Pacte Des Loups' – "Brotherhood of the Wolf" which I find just breathtaking.
The first one, with its cobalt blue coloring (see the studying page for that movie to see the actual color of the gown's jacket!), is *so* my colors!
And the second one (also shown on the studying page) – well, a very good friend of mine recently got me interested in the subject of a 'black widow' costume. And when I screenshotted the movie, I couldn't help but thought of just that when I saw that particular gown; so in case *I* should ever want a black widow (meaning.. if I should 'accidentally' stumble over a matching fabric…) – that would be mine!
By now I have studied the second costume a bit closer. Obviously it's not quite historically correct, but I will try to make the best of it. The bodice part seems to be closest to what would be called a 'Robe à l'Allemande' with its sleeve decorations; so I will take that as a base pattern to re-create the costume. I will have to change the split overskirt into a *very* short court train, as split overskirts weren't worn with the Allemande bodices – but court trains were; and they are easily confused with splits overskirts.
Find out more about the Robe à l'Allemande or court dress at Marquise's site!
I have also researched the usage of black laces in Rococo and came to the conclusion that they were actually used, though *verifiable* just on mourning clothes. However, the fact that they indeed existed backs me up in actually using them.
Star Wars 'Picnic' gown – color changed

Left: Original colors
Right: My digitally color changed version (with my face on it) – not perfect but good enough to give you an idea of what I want
I have no doubt that everyone knows what dress that is, so I'll spare myself the explanations (and for everyone who manages *not* to know this dress, there's Padawansguide).
Anyway… I always liked this dress, but not the color (as in 'not at all, as it wouldn't look becoming on me').
Accidentally I stumbled in a shop over a remnant (two yards) of the embroidered netting that was used for the 'cape' on the original gown – but in grey, embroidered with dark blue / grey roses.
Here are two pictures of the netting; one of them being a closeup of the embroidered roses:

This gave me the idea of making a color changed version in grey/silver and blue. I've bought the netting, by the way; so there's a fairly good chance that some day I will actually make this color changed version come true.
I've also already programmed the corset embroidery (the flowers will be added by cutting them from the netting):

and I think I have enough of a beautiful silver-gray Dupioni silk from a former project left so that I can actually make the corset from it.
For the skirt I would like to use a grey chiffon embroidered with vines of silver bugle beads or sequins – which I don't own and also have not seen yet; so far it only exists in my mind. If I should find it and it's affordable, I'll buy it and make this dress for me!
'Grey Lady' from 'Harry Potter'


OMG-Squee! (So sorry!)
I happened to stumble over this image (well, actually it was a larger group shot from 'Harry Potter', from which I cropped this character), and was totally taken by this gown! I have seen just one Harry Potter movie and not read a single book, but I so love this costume!
This seems to be a costume designer's vision of the 'Cranach' gown (though the skirt seems to be too full for the exact Cranach gown) in a 'ghost' version, and I love the coloring so much (makes me think if I should do a grey version of the Cranach gown…?)!
Anyway, even if I currently just have this one picture of the gown and even if I have no idea in which movie this costume was – me wants it!
The (edited) bottom picture shows the 'Cranach' gown and the Grey Lady directly compared – hey, even the pose is almost the same!
Coat worn by 'Lara Croft' in 'Tomb Raider'

I like this coat – it's very nice, a bit unusual – and ready for everyday wear. Plus, I still have an old rabbit fur jacket that I can use for it.
So.. If I should accidentally stumble over a nice wool, I'll make it
'Jump dress' from 'Titanic' – in blue color


Picture courtesy of Zelda Gilbert, Costumer's Guild West.
Bottom picture shows the coloring I have in mind.
I must admit that I always liked the 'Jump dress' from 'Titanic' – just not in its original red color.
In the past I have made this particular gown several times for customers in different material versions – but always in the same, red color.
After seeing Titanic again in the extended version, I now finally decided to at least put this gown on my list of planned costumes. As usual I have no idea if, when and especially for what I will make this gown – but at least I can't forget about it any more now
I have the weird idea of replacing the pearl beading on the bodice with massive amounts of cobalt blue Swarovski Rhinestones, combined with jet black and crystal rhinestones for the patterns on it… Let's see what will become of this idea
The 'Fly' – a Victorian dress from an Ebay auction

This beautiful original Victorian bustle gown was sold on Ebay.
It's called 'The fly' as the mother of pearl buttons which are sewn to the jacket have actually flies carved to them!
I fell in love with it the moment I saw it – and I even liked the color a lot!
So… if I can find a larger amount of velvet of this color… then this gown will be mine, mine, mine 🙂
And I even already have an idea where to get that velvet 🙂 So much looking forward to this (though I know that it might be a pain finding the right color of satin once I got my velvet, not to speak of mother of pearl buttons which have flies carved to them…!)
Jane Seymour's red gown

*IF* I should ever:

have a sufficient amount (=about 7-8 yards, because of the large sleeves) of garnet ret velvet, likely to the one I used for the Pelican gown and
feel the urgent need of owning yet another red gown, which, often mentioned, is so not my color and
have about 150-200 yards of golden cord and
have about 3-4 months of time at hand and
should go absolutely crazy and
would not loose my mind while stitching down those 150-200 yards of golden cord to the fabric,

*THEN*, and only then, will I make this gown…
But as it's not very much likely (or rather: highly unlikely…) that all six of the aforementioned "IF"s should ever happen, I will probably simply keep that gown on my wish list

"Black Invasion" gown
from "Star Wars"

I must admit that I never found that particular gown too appealing, resulting in the fact that I never had any movie pictures of it on my hard disk. Too much black, and then this yellowish-peachy backing under the 'forepart'… Honestly, I found the gown somewhat boring…
Well – that was until I saw the recent Fashion show pictures….
…this was when I realized that the gown would be an interesting task to make, considering the fact that it has those nice 'nubbings' all over the black part – that's a Japanese technique of 'mis'treating fabric called Shibori which I'm quite familiar with. It's vaguely a crossover between permanently crushing and tie-dying fabric, leaving the material with those nice nubs. If you should have the book: Fashion – The collection of the Kyoto Costume Institute shows on page 689 a shirt by Maurizio Gallante, which is made of fabric that was treated with the Shibori technique. The nubs are much smaller there, but it has to be taken into consideration that this fabric is much finer and thinner than the velvet used for the "Black Invasion" gown. Thicker fabric results in larger nubs. Shibori is originally used to dye fabrics, but can also be mis-used to texture them.I was always fascinated by that technique and have made two velvet shawls using it, just never had any chance to try it on a complete gown. Here's an edited close-up of those nubs:

Though those are quite a *lot* nubs… I would need at least 500 rubber rings to make them… not to speak of the amount of fabric that's needed to make this – at least three times as much as one would need if making this garment without the nubs…
And *then*, my dears, I practically stumbled over the perfect lace for that, well, can I call it 'forepart'? Oh, and the sleeves, too – and the bodice insert…
The lace I found is beaded, though – with black sequins, while the original doesn't seem to be beaded. Though I don't think that I wouldn't like the beading… I somehow remember the gown glittering in some places – though the fashion show pictures, which I actually *have* on my hard disk, don't confirm that; there's just this 'beaded bustle tail' on the backside:

which seems to be glittering with beading (picture edited to bring out details).
The lace is $60/meter (a little more than a yard), though, and I would need two meters (at least!) for that 'forepart', bodice insert and sleeves – this is why I haven't bought it yet.
But I'd like to, I would really like to…
Ooh, and isn't that headdress with those 'headphone' things just incredible…?
And I have *sooo* many other projects that I would still like to finish, *sigh*…

Update:

I know now why I remembered the gown 'glittering'.

I simply & accidentally mixed two gowns in my head; the one shown above and this one:

…and *this* one *is* glittering 😉

You may, of course, ask how I could get confused with these gowns, which, even on hasty observation, don't look the same.

That's because this last gown (respectively the face & neckline of it) was the avatar of one of my message board users. And now take a look at this & compare these two gowns:

I think it's easy to confuse – on not-so-close inspection – those two necklines, the left one looking almost like the right, just that there seems to be a coat going with it…

Nevertheless, back to the project…

I'm still planning – *if* I should make this gown – to use the beaded lace for it – just because I like it.

Elizabeth's "Sieve" gown
and
Mary Tudor's brown gown

Edit Oct. 05:
See my "Mary Tudor" costume page for information how an old, abandoned sofa which stood by the street changed my initial planning for the "Mary" gown practically from one day to the other 😉
I'll leave both costumes on this planning page, though, as I have not really started on both gowns yet…There is one thing that these two pictures have in common (apart from two English Queens): The brooch!
See my study for that pendant/brooch here.
I like the jewel much, the two gowns are not too demanding – so – I want them both, together with this one jewel
For Mary's sleeves and underskirt – which to my utter amazement has a seam painted, so it's really a skirt and not a forepart (see lower right corner of the skirt in the picture) – I could dye a bit of this fabric:
a tad darker – this fabric is, by the way, used for my Elizabeth coronation gown, but I have enough of it to make at least another forepart / sleeves from.
"Peacock gown" ++++

Inspired by the 'Peacock' gown Queen Elizabeth (Judi Dench) wears in the movie "Shakespeare in Love".
I won't exactly make it like *that* gown – I personally think it's, well… a *bit* overdone – but I will let myself be inspired by this true artwork of costuming.
It's so beautiful I could (and do!) cry each time I see it in the movie.
I'm thinking of using perhaps some blue-green changeant and golden silk taffeta, in combination with blue/green changeant silk velvet, some golden fabric printing and stones, lots of beautiful sparkling Swarovski rhinestones in sapphire, emerald and topaz. Oh – and peacock feathers of course… many of them; especially on the 'stomacher' part of the bodice and on the forepart.
My gown will be more blue than green, however…
Update October 05:
Found a nice blue/green taffeta fabric which I could use for this gown. Have not bought that particular fabric yet, though.
I would like to make this gown as a doll costume before I start making an actual, human sized gown – this will help me a *lot* in this case to exactly determine how much material I will need for the decorations, which will be the most expensive thing on this gown.
Eleonora Di Toledo's
burial gown ++


I'm just scared of embroidering the velvet guards… call me a coward…
Material: I have something in mind, but have not bought it yet, as I don't want the gown made of satin but a nicely patterned brocade, as pictured in Janet Arnold's "Patterns of Fashion": 
(Picture doesn't show Eleonora, but Isabella of Portugal, wife of Emperor Charles V, on her grave statue by Pompe, 1564.
She's wearing a dress much similar to Eleonora's, just that the skirt is split at the front to reveal a forepart – which I like a lot, I think I'll make mine at least split able, too.)But I have already programmed the embroidery designs for the guards for my embroidery machine. I would use an enlarged version of the original pattern as given in 'Patterns of Fashion' for this gown.
It would also be quite nice to actually have one gown of Eleonora's daughter – which I have by creating the Maria di Medici gown – and this one of her mother Update November 2005:
I know now what fabric I will make the gown from; I already have it. Plus – in addition to the paned sleeves Janet Arnold has drawn to the gown in her book, I will make another pair of sleeves – those here:Those are the sleeves of the 'Italian gown' from 'Elizabeth R' – find my studying page for that movie here. I just love that chevron look of those sleeves.
Though, of course, at least the long strips from shoulder to wrist would have to be embroidered in the same way as the guards on the gown are embroidered – so – at least another 3 yards of guards to be embroidered…
Riding habit
from
"Brotherhood of the wolves" +

…made with a similar pattern from one of the various editions of 'Patterns of Fashion'.
This will perhaps become my second red gown.
Update July 2005:
I have found – and I mean found; found *on the street* while a *very* old house of a deceased old lady in my hometown was sorted out – some yards of ex-curtains, made of an incredible, rose colored velvet, woven in two-tone-rose with leaves. I took those giant curtains home and washed them, which brought them back to their former beauty.
This will be the material I will be using for this riding gown – at least for skirt and jacket (and, yes, I know that skirt and jacket are not made of the same material in the movie, but I will do it that way).
I will still have to dye the fabric, though – but the way the curtains washed make me think that they will take the dye absolutely beautiful 🙂
I will still have to look for a material suitable for the vest, though.I do, by the way, also have a studying page for the costumes from that movie 🙂
Sigourney Weaver's
"Queen Isabella" gown
from "1492" ++

In fact, I've more or less already started collecting the materials for this gown… uhm, no, by now I have started sewing trims to the front overskirt…just to see how they would look… plus I have made a test gown for a doll, to determine the final shape.
I will have to change the neckline to something more historical, though. Plus I will be making a doublet with spanish sleeves for it.
And I probably don't need to tell you that I would rather say that this gown should be placed in a time about 100 years later than it is in the movie… plus, the neckline is so *not* period at all – especially not for "Isabella the Catholic", as that particular Queen was called during her reign.
Plus, as it turns out, my wish for Mary Tudor's brown gown would even give me another gown from the lineage of Isabel – Mary was, in fact, the granddaughter of Isabella, as her mother was Catherine of Aragon – Isabella's daughter… though Mary's gown is probably much more historical than this one of Isabella in the movie 😉
See the studying page for that costume in the "Research" area of this site, under "Movies / 1492 – Conquest of Paradise".
"Gown of ice and crystal" ++
Now – this is a very own design of mine, inspired by three gowns; namely the gown worn by the female moderator of the European Song Contest 2005, the wedding gown from "The Patriot" and the 'Angel' gown from "Ever after".
However – I am planning to combine elements from these gowns on a Baroque or Rococo gown. I am quite certain about the loose outer shape of the gown, but the elements of decoration will come while making the gown.
I have not yet started collecting materials for it; I need more time to let the design grow in my head; but I'll let you know when it's ready for the public
"Volcano" ++++
A gown inspired by… and made for…
Sorry, I cannot yet write more because that would spoil the surprise for some people
Planning is finished, collecting the materials has begun; but I can't let you know more until it is finished for the purpose it's planned for.
Just one thing I can tell you: This gown will be made with at least 15,000 Swarovski crystals in various colors and sizes plus a large amount of silk that has been mistreated so much that you won't be able to recognize it as silk any more…. The only thing keeping me from even just starting on this gown is the price for the Swarovski crystals which I currently can't afford.
…plus some gowns from various books, which I can't show here as these books – especially "Fashion" – are under strict copyright.
However, if you have those books and would like to look them up..:Patterns of Fashion 1 (1660-1860):
p. 48, 1798-1805 Salisbury Museum: Morning dress in white cotton (already have fabric for that one 😉 )
Patterns of Fashion (1560-1620):
p. 80, Hessisches Landesmuseum, Darmstadt: Jerkin of embroidered black satin (for my son)
Patterns of Fashion (1860-1940):
p. 20, 1861-3, The London Museum: Day dress
p. 68, c. 1918, Centre de Documentation du Costume: Evening dress with Zouave hemline
p. 31b, c. 1928-9: Evening dress (This probably won't surprise you, but this one will be made in blue instead of black. Already have all necessary fabrics.)
Norah Waugh, Cut of women's clothes 1600-1900:
Carriage Dress from Diagram XLVII (in blue/beige checkered fabric and blue velvet)
Afternoon dress from Diagram XLIX (in brown satin, with brown or black velvet decorations)
Fashion – The collection of the Kyoto Costume Institute:
p. 110/111: Robe à la francaise with painted flowers – though I#d prefer it in light blue instead of pink
p. 116: Blue jacket and gillet – after having started on the embroideries for the Valois slashed gown, I think I could also do something like this… I would also have to make a matching petticoat, though – that would be likely to the one on…
p. 122 – embroidered skirt (with the jacket mentioned above). I'd change the embroidered flowers from red to blue to make them match the jacket.
p. 159 – dress, c. 1800 – I have found a perfect fabric for this – it's an embroidered *curtain*. While I otherwise strongly dislike empire gowns, especially the white ones, I think I'll have to put that particular embroidered curtain to good use 😉
p. 210/211: Day dress, c. 1845 – but in blue/black changeant fabric. If anyone else instead of me should have fallen in love with that gown, but incidentally would love a green/orange combination: I still have a metallic woven Dupioni silk, orange silk / metallic green warp and weft threads – this would be absolutely perfect for that gown – though not for myself, if I would wear the orange / green color combination, I would look as if I had been dead for several centuries…
p. 260/261: Cranberry silk velvet / duchesse gown, designed by C. F. Worth.
I've once said in jest that if I could lay my hands on a piece of the original cut velvet for that gown, then afterwards I'd be willing to have those hands cut off. This gown is so incredibly beautiful that I could cry; but I strongly doubt that I will ever find a matching fabric for this one.
p. 378-384: 'Delphos' gowns by Mariano Fortuny
Having seen a Fortuny Delphos dress in person (see 'Museum für Kunst und Gewerbe'), I must say that they are totally different from what I thought they would be. I had assumed that the gowns were made of something like crushed habotai silk, but they are indeed made of crushed silk taffeta. The pleating is unbelievable small; no more than 3mm / 1/8 inch per pleat, in some cases even smaller. I don't think that this could be done, especially on silk taffeta, by mere crushing of the fabric; this would result in pleats at least double as wide.
But I'm totally in love with how the dresses drape and such!
p. 517; Coat dress by Christian Dior
…just that mine would have to be made in midnight blue velvet instead of dark emerald green 😉
p. 524/525: Evening dress, bag and shoes by Christian Dior
I could beat myself for hours: I've had a perfect fabric for this gown in my hands (not silk taffeta, though; but the pattern was perfect!). I didn't buy it at that point of time, and now, it's no more available 🙁
Perhaps if I'm very lucky I will find more of that fabric one day – and you can be sure that I will buy it then!
p. 624/625 (middle – the rainbow colored one): Jacket, designed by Thierry Mugler, 1990
Just beautiful! And I've been thinking ever since I saw this jacket how I could come up with a pattern for that darn jacket, *lol*… because as simple as it looks – it's not. I guess *that* would be a garment for which even *I* would make a muslin!