Diesen Beitrag gibt es auch auf Deutsch.
~Please also have a look at my other Star Wars costume reproductions! ~
In case you have no idea who 'Baron Papanoida' may be, it's the only character in the Star Wars movies that George Lucas ever played. He appears in Episode 3, along with his daughter: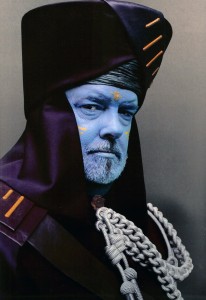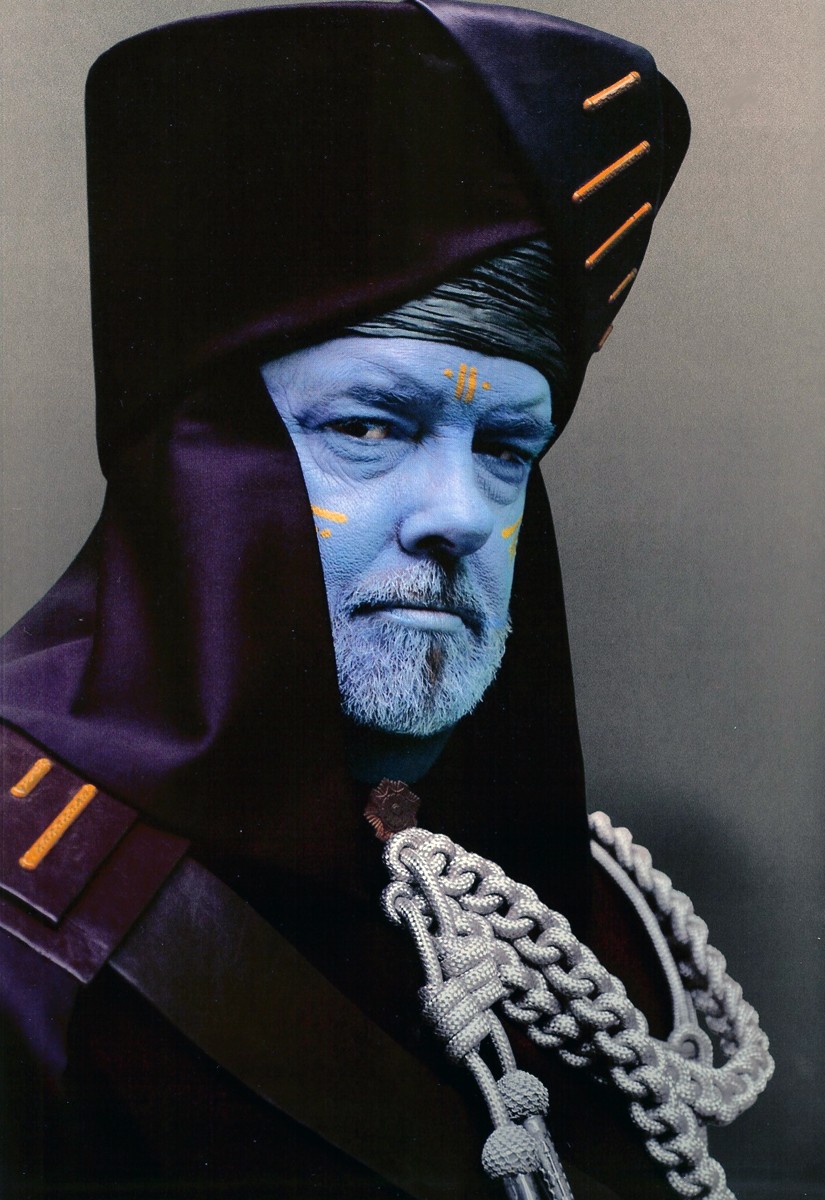 More pictures of his costume, which appears just briefly in the movie, can be found at Kay_Dee's exhibit pictures site from the FIDM Star Wars: Dressing a Galaxy exhibit. Those, along with the action figure photos, were my main source pictures when making this costume.
Now, my son is picky when it comes to his costumes. But Baron Papanoida was a costume he instantly loved; particularly because the action figurine has a cane with a Death Star on top.
So a young Baron N. Papanoida it was for him. As for materials, I decided for a super soft 100% wool fabric (which, unfortunately, is very prone to pilling!). I made the golden, 'stick-like' elements, the brooch, the belt buckle and last not least the Death Star on top of the cane from polymer clay; and of course I used cording (approximately 1/4 inch wide) for the knotted decorations.
Here's how my son's costume turned out in the end:

See how proud he is of his Death Star cane? 😀
~Please also have a look at my other Star Wars costume reproductions! ~