Costumes from 'The Others'
As one of them – the wine red one which is worn at both beginning and end of the movie – is now on my planning list, I thought it couldn't hurt to show some of the costumes Nicole Kidman wore in some screen caps. Here's the gallery:
Wine red dress
This dress is worn at the beginning and the end. It has some kind of invisible closure – probably a zipper at the front – and loose pockets on the skirt (those pockets move when she's moving fast, so they must be loose).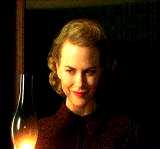 The following images were highlighted by me – the left picture shows what the scene looks like in the movie; the right one shows a highlighted version which gives me better details.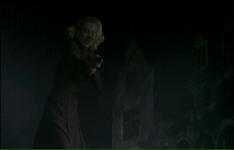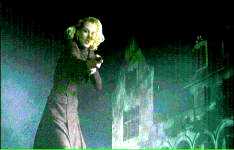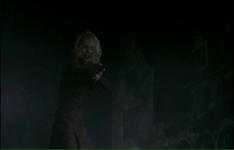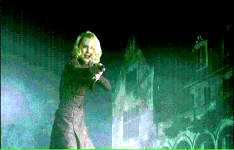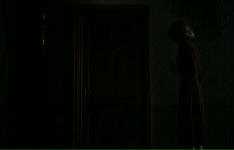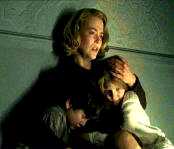 The wine red dress is part of a continuity mistake.
When Grace is banning the servants, of whom she doesn't yet know that they are ghosts, from the house, she is wearing a dark purple bathrobe…
On the DVD, that's at 1:17:19.
The next we see is the servants departing in a very short scene, and after that Grace can be seen frantically searching for the curtains – this is at 1:17:36 on the DVD – just 17 seconds after she wore the morning robe. It's obvious that she didn't have the time to change her clothes; nevertheless, she's now – again – wearing the wine red dress:
Then there's the purple knit jacket…
…and another, different wine red dress.
This one is closed with buttons at the front.
…and the already mentioned reddish-purple bathrobe:
Another picture from the movie that I find most interesting, even if it does neither show Grace nor a costume that interests me….: